London is a city of secrets and, at first glance, you could be forgiven for thinking that the 21st century cityscape of gleaming glass towers and busy main roads has little to offer you.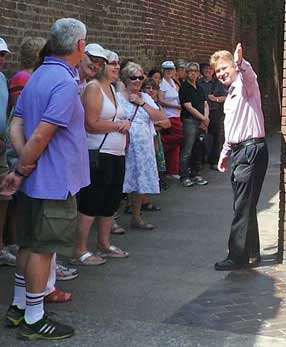 But, scratch the surface, delve into the backstreets, hidden courtyards and tucked away alleyways and you will soon discover that there is much more to London than the well known, and well trodden tourist haunts.
And, on these fascinating and insightful walking tours, Richard is on a mission to introduce you to the hidden and secret city that cowers behind the modern buildings.
Walking tours offer you the perfect way to gain a true appreciation for, and an understanding of London's colourful past and vibrant present.
Conducted at a gentle pace, with plenty of stops for you to take in your surroundings, they make an ideal way to get to grips with the vivid history, diversity of cultures, and the modern verve that are the lifeblood of this fantastic city.
In two hours you'll learn more, see more, discover more and experience more than you ever thought possible.
A TRULY FASCINATING CITY
London is a fantastic place, both to live in and to visit, and it has so much to offer. But the best, in fact the ONLY, way to discover the many and varied different parts of the city is on foot.
By doing so, you're there on the ground, absorbing the atmosphere, taking in the sights and the sounds of the City whilst, at the same time, getting a genuine feel for the 2,000 years of history in which the streets of London are steeped.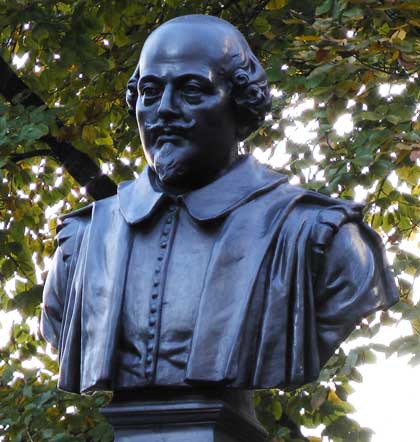 Where else can you walk with Dickens; be enchanted by Shakespeare; be terrified by Jack the Ripper; follow in the footsteps of the Beatles over the World's most iconic pedestrian crossing; hunt for ghosts in timeworn burial grounds; stroll past magical locations where the Harry Potter movies were filmed; stand on the sites of long ago executions; delve into timeless villages that are centuries removed from the modern age; or simply chill out in a 16th century riverside inn or tavern watching the daily comings and goings of the 21st century outside?
And almost all of these things are possible to do within a stone's throw of the busy attractions, such as St Paul's Cathedral, Westminster Abbey or the Tower of London.
Obviously, these well known sights are must do's on any London sightseeing itinerary, and we even have tours that include them and which help you get the most out of your visit. But, it would be such a pity to visit the better known landmarks and then miss out on the wealth of hidden attractions that nestle in the backstreets around them.
And, the best, in fact the only, way to get to many of these places is on foot. Cars and coaches, quite simply, can't get into the narrow alleyways and hidden backstreets where this lesser known side of London awaits your discovery.
DON'T JUST SEE THE CITY - EXPERIENCE IT
On a guided walk you are not separated from London's past and present by a glass pane or windscreen - as you would be in a car or on a bus tour.
A walking tour puts you right in the thick of it so that you get to, not just see London, but also experience it.
Narrow alleyways, that a coach or a bus would simply speed past, can become doorways of discovery through which you can uncover hidden gems of bygone London.
Commemorative wall plaques, that you might just catch a brief glimpse of through a bus window, can be your introductions to forgotten residents whose stories will intrigue and engross in equal measure.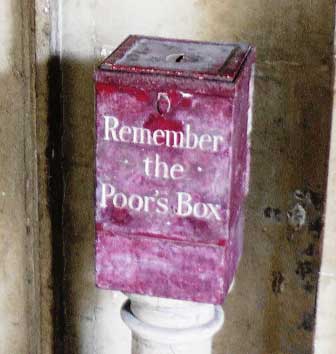 A nondescript piece of street furniture, that you might not even notice from a coach, can be your key to unlocking the past, enabling you to connect with the everyday lives of long ago citizens.
A rusting iron gate, that from a coach would look like nothing particularly special, can creak open to reveal an overgrown churchyard in which you can stand by the graves of some of the most famous and colourful figures from London's past.
This is the London that guided walks help bring to life. The hidden and offbeat places that cars and buses simply cannot get to. The old buildings, ancient thoroughfares and atmospheric alleyways which, once discovered, are seldom forgotten.
A FRIENDLY AND KNOWLEDGEABLE GUIDE
But, if you're going to explore London on foot, it's a good idea to do so in the company of a friendly and professional guide who has the local knowledge and the expertise to break the city's many and varied neighbourhoods into bite-sized chunks in order to make sense of the urban sprawl that is London.
Richard Jones is the ideal companion to introduce you to secret and hidden London.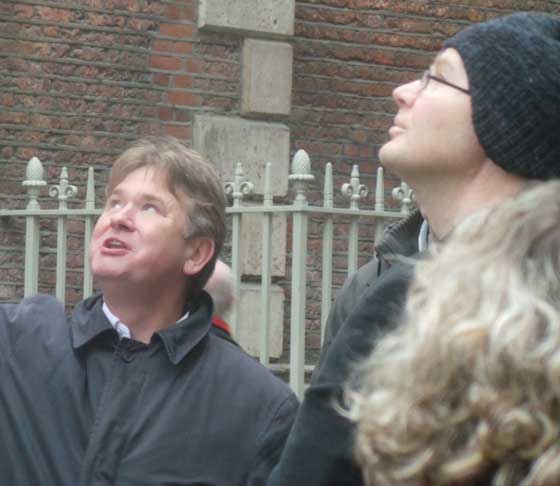 Richard is a doyen of the London walking tour scene and he has been devising and conducting walks around London since 1982. But he's as far removed from the dry as dust school of guiding as it is possible to be.
As well as being a first rate London historian, he is also a born raconteur and an accomplished entertainer whose passion for his subject, together with his natural flair for presentation, will breathe life into the history you will encounter when you join him on one of his walks.
He is a member of the Institute of Tourist Guiding, the official governing body for tour guides in England, and is a proud possessor of the Blue Badge Tourist Guide qualification, the highest accolade awarded by the aforementioned Institute.
You can, therefore, rest assured that you are in capable hands as you enjoy a memorable tour that proceeds at a gentle pace and which leaves behind the busy main roads to venture into the backstreets and hidden places where history was made and where time, well and truly, stands still.
MEMORABLE WALKS OF LONDON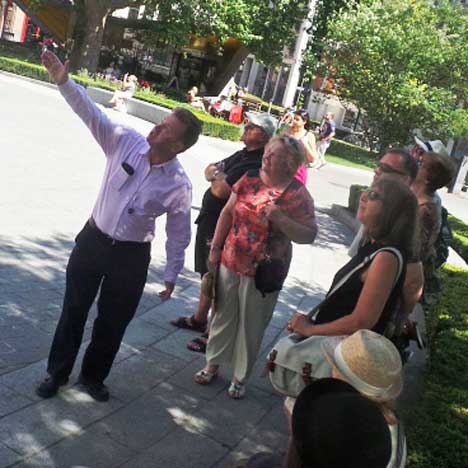 With so many companies now offering guided walks around London you can find yourself hard pushed to decide which one to go with.
If you choose Richard, he guarantees to provide you with a quality tour and, to that end, he will go out of his way to ensure that you get the most out of your time with him.
Richard's walking tours cover a wide variety of different neighbourhoods and themes and each one has been mapped out to ensure that almost every second of the walk is crammed with interesting and fascinating locations and stories.
In short, each one of the London walking tours that Richard offers has been carefully crafted to achieve the perfect blend of interesting places and fascinating facts and stories.
A GENTLE AND RELAXED STROLL
Richard's walking tours are conducted at a relaxed and gentle pace.
He prefers to think of his walks as being more like guided chats and discussions, during which you can interact with your guide and your fellow walkers.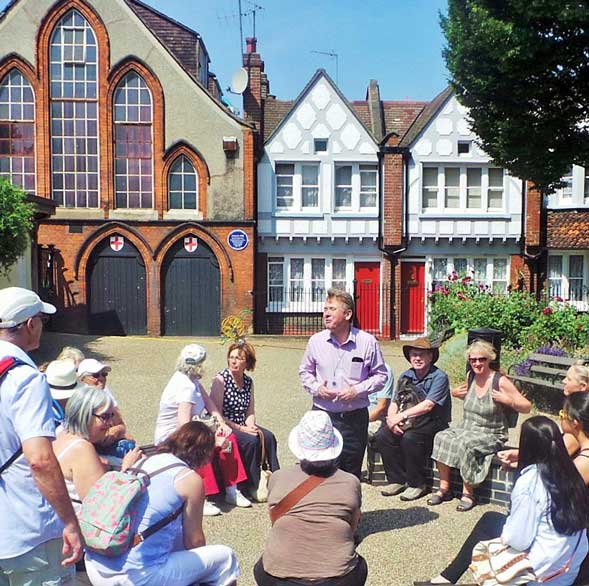 The tours feature frequent stops at many of which participants can sit and rest as they listen to their guide tell them about their surroundings.
You can ask as many questions as you wish and discuss the places visited as you enjoy two or so hours of leisurely and informed entertainment.
Richard won't rush you around, but will give you plenty of time to both absorb your surroundings and to appreciate everything that you will see and hear.
There really is no better way to get the true feel for the backstreets and hidden quarters where the real London is just waiting to be discovered.
GREAT LONDON INSIGHTS
Richard strives to give you an unrivalled insight into the area and theme that your tour with him encompasses.
Indeed, you'll be in the company of a guide who knows how to present his information in a way that is both informative and entertaining, which is why his London walks are as popular with residents as they are with visitors.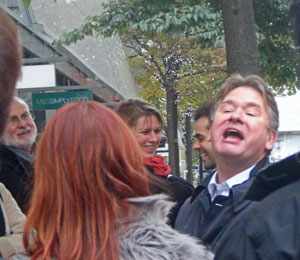 He likes to think - and his clients seem to agree - that he's managed to achieve just the right balance of historical fact, intriguing gossip and juicy scandals (at least on the walks where we encounter juicy scandals) in a way that really brings the people you hear about and the area you explore on a particular tour to vivid and colourful life.
ENTERTAINING AND INFORMATIVE
It is his belief that a great guide has to be a performer as opposed to just being an encyclopedia on legs.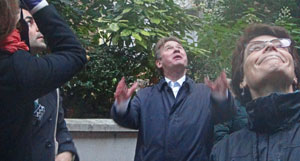 He honestly believes that his clients shouldn't have to endure a guide who drones on and on in a dull monotone about dry dates and dusty facts.
It's one thing to have the knowledge, it's quite another to have that rare gift of being able to impart that knowledge in a way that is going to keep your audience engrossed throughout the course of two or so hours on the streets of London.
Richard is a born raconteur whose passion and enthusiasm for his subject will be apparent from the moment you meet him, whilst his talent at presentation will, quite literally, bring the streets of London to vivid and vibrant life right before your eyes.
YOU'LL HEAR EVERY WORD
One of the comments that we get, time and again, from those who join Richard's walks is that people really appreciate the fact that they can actually hear their guide.
It's surprising how many guides don't know how to project their voices so that every member of their group can hear what they're saying.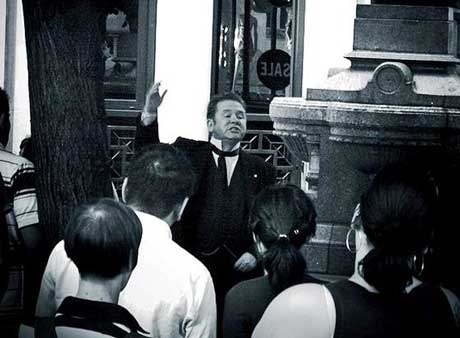 Think about it. How many times have you been on a tour and the guide's voice has been drowned out by background noise, or has simply been inaudible?
All those fascinating facts, interesting snippets of history, great anecdotes, or witty one liners missed because you simply couldn't hear what your guide was saying. In effect you have only had half the tour you paid for.
Would you/did you really enjoy that? Wouldn't your tour experience have been so much more enjoyable if you'd heard every word and got the whole story, instead of just occasional snippets when the traffic noise decreased?
We think that guide audibility is such an important criteria for a walking tour that we make a 100% guarantee that, if you join one of Richard's walks, you'll hear every word, no matter where you're standing in the group. If you can't, we promise to make a no quibble refund to you.
MANY WAYS TO SEE LONDON
Richard also offers you a full online resource that will help you discover secret London under your own steam.
Many of the locations on this website are featured on Richard's London walks and so you can use them to recap on the various places you have visited on a tour and then find your way back to them at a later date, should you so desire.
A WELCOME DIFFERENCE
So, if you want to get to know London better, and you want to explore the City's colourful past and vibrant present in the company of an expert guide whose sole objective is to ensure that you enjoy an informative and entertaining tour, then give Richard Jones a go and see for yourself that, when it comes to London walks, his tours really do offer you a welcome difference.